TOM McCONVILLLE & TONY WILSON
28th APRIL 2017
Members £8.00 Non-members £9.50 – advance tickets
Born on Tyneside and brought up in a pub on the famous Scotswood Road, Tom's musical journey started in Newcastle's thriving Irish scene and the North East folk clubs in the early 1970s.
Renowned for his musical accompaniments, Tom has played on hundreds of albums by artists including albums.Barbara Dickson, Richard Thompson, Allan Taylor and Lindisfarne. As happy in the intimate atmosphere of a small folk club as he is at the largest festivals, Tom is a class act!
Tom is a great player, and a terrific singer. He also happens to be a number one bloke too! Dave Swarbrick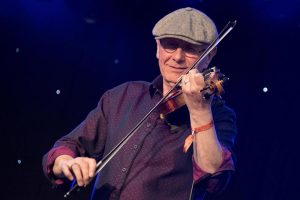 JESS & RICHARD ARROWSMITH
12th MAY 2017
Members £8.00 Non-members £9.50 – advance tickets
Jess and Richard Arrowsmith are singers and musicians (fiddle & melodeon) who are well established in the traditional English music scene. They bring you powerful vocals, subtle accompaniments, lively tunes and a broad range of material that will have you laughing, weeping, tapping your feet and joining in the choruses. Jess & Richard's latest project in conjunction with James Fagan & Nancy Kerr as the Melrose Quartet has earned them a nomination for "Best Group" at the 2014 BBC Folk Awards. Other projects include Hekety, Glorystrokes, Crucible and Pecsaetan.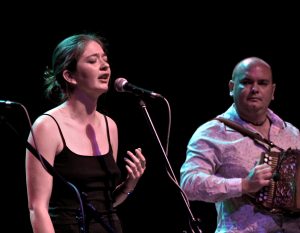 MARK DOWDING
26th MAY 2017
Members £6.50 Non-members £8.00 – advance tickets
A versatile singer and multi-instrumentalist from the North-West of England, Mark brings a wealth of performing experience to his interpretations of traditional, music hall, and self-penned songs.