FRIDAY 9th JUNE. 20:15 
Kevin & Ellen Mitchell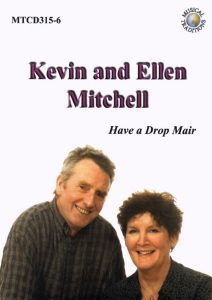 Members £7.00 Non-members £8.50
A rare visit to the South-West by two singers widely-regarded as amongst the very finest interpreters of traditional Scottish & Irish songs & ballads.
Kevin (from Derry) and Ellen (from Glasgow), bring a deep knowledge and empathy to their performances of these wonderful songs & have toured and recorded extensively.
SATURDAY 10th JUNE. 14:00 – 16:00
Kevin & Ellen Mitchell present: Songs From The Travelling Tradition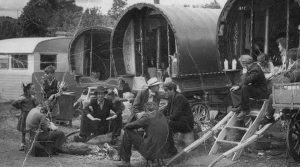 Members £8.50. Non-Members £10.00
Widely-regarded as two of the very finest of traditional singers, Kevin and Ellen Mitchell share a deep knowledge and profound love for the songs of Scots and Irish travellers. This special, two hour presentation is not to be missed!
FRIDAY 23rd JUNE
Bob Fox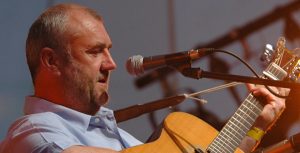 Members £8.00 Non-members £9.50
A very welcome return to Bodmin by this hugely popular singer and guitarist, from the North-East of England.
Acclaimed for his portrayal of Songman, in the West End production of War Horse, his collaborations with Fairport Convention, and Jez Lowe (and many more), and his powerful solo performances.
"Surely one of the great voices of the whole of the Folk Revival." The Living Tradition magazine.