Geoff LAKEMAN
7th APRIL 2017
Members £6.50 Non-members £8.00 – advance tickets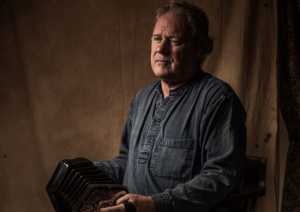 A Cornishman who has lived on Dartmoor for 40 years, has been described as " A stalwart of the West Country Folk scene and the father of a virtual folk dynasty."
He's the dad of Sean, Sam and Seth Lakeman, who are all internationally renowned folk musicians.They began playing as children in a family band with Geoff and their violinist mum, Joy.
Geoff is a leading exponent of the rare Crane Duet concertina. He performs self-written and West Country songs, English, Irish and Scottish folk and other music as varied as Jimmie Rodgers,the Louvin Brothers, Richard Thompson and Randy Newman. He's also one of the few to play 1920's/ 30's jazz on an authentic 1920's instrument.
His smooth tenor vocals and unique concertina accompaniment have won him plaudits and fans over the years but it has only been since retiring from a long career as a Fleet Street Journalist that Geoff has truly spread his wings musically.
2017 sees the release of Geoff's debut album 'After All These Years'. With a stellar line up of musical family and friends it showcases his talents perfectly and illustrates the high regard and affection in which he is held.
TOM McCONVILLLE  
28th APRIL 2017
Members £8.00 Non-members £9.50 – advance tickets
Born on Tyneside and brought up in a pub on the famous Scotswood Road, Tom's musical journey started in Newcastle's thriving Irish scene and the North East folk clubs in the early 1970s.
Renowned for his musical accompaniments, Tom has played on hundreds of albums by artists including albums.Barbara Dickson, Richard Thompson, Allan Taylor and Lindisfarne. As happy in the intimate atmosphere of a small folk club as he is at the largest festivals, Tom is a class act!
Tom is a great player, and a terrific singer. He also happens to be a number one bloke too! Dave Swarbrick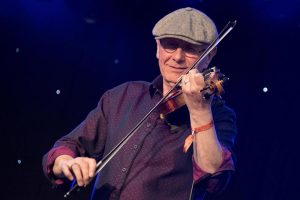 JESS & RICHARD ARROWSMITH
12th MAY 2017
Members £8.00 Non-members £9.50 – advance tickets
Jess and Richard Arrowsmith are singers and musicians (fiddle & melodeon) who are well established in the traditional English music scene. They bring you powerful vocals, subtle accompaniments, lively tunes and a broad range of material that will have you laughing, weeping, tapping your feet and joining in the choruses. Jess & Richard's latest project in conjunction with James Fagan & Nancy Kerr as the Melrose Quartet has earned them a nomination for "Best Group" at the 2014 BBC Folk Awards. Other projects include Hekety, Glorystrokes, Crucible and Pecsaetan.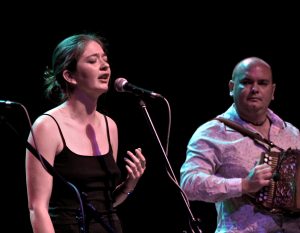 MARK DOWDING
26th MAY 2017
Members £6.50 Non-members £8.00 – advance tickets
A versatile singer and multi-instrumentalist from the North-West of England, Mark brings a wealth of performing experience to his interpretations of traditional, music hall, and self-penned songs.