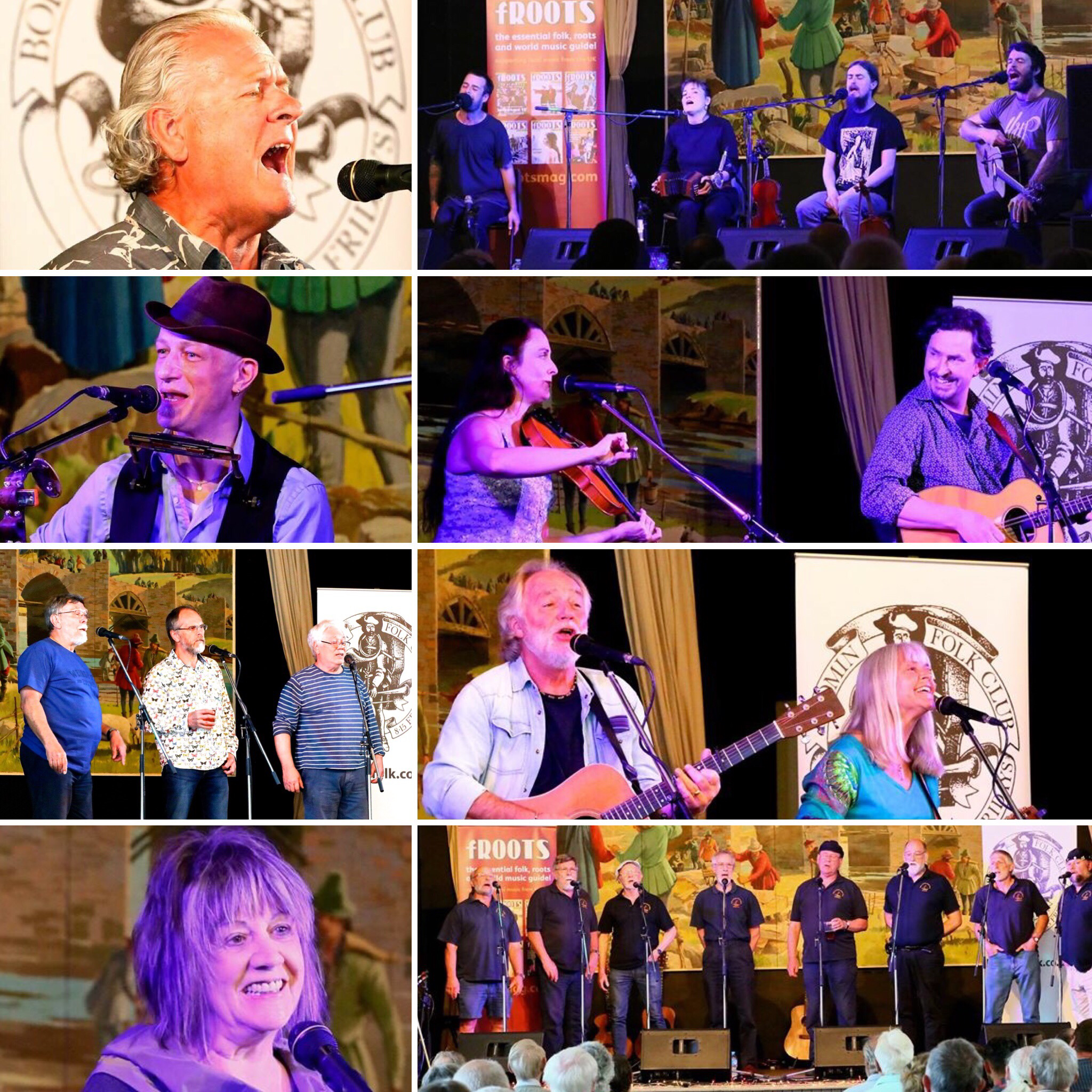 What a day our 50th Anniversary Folk Day was!
Two brilliant concerts in Wadebridge Town Hall, and the mother-of-all-singaraounds in the Bridge on Wool.
Many dedicated and hard working folks from Bodmin Folk Club, Wadebridge Folk Club, Cornwall Folk Festival and elsewhere stewarded, ran the bar, decorated the hall, sold raffle tickets, accommodated the artists, recorded and photographed, and did all the essential tasks that made the day a success. To all of you – THANK YOU!
Here's some of the pictures . . . more to follow dreckly.