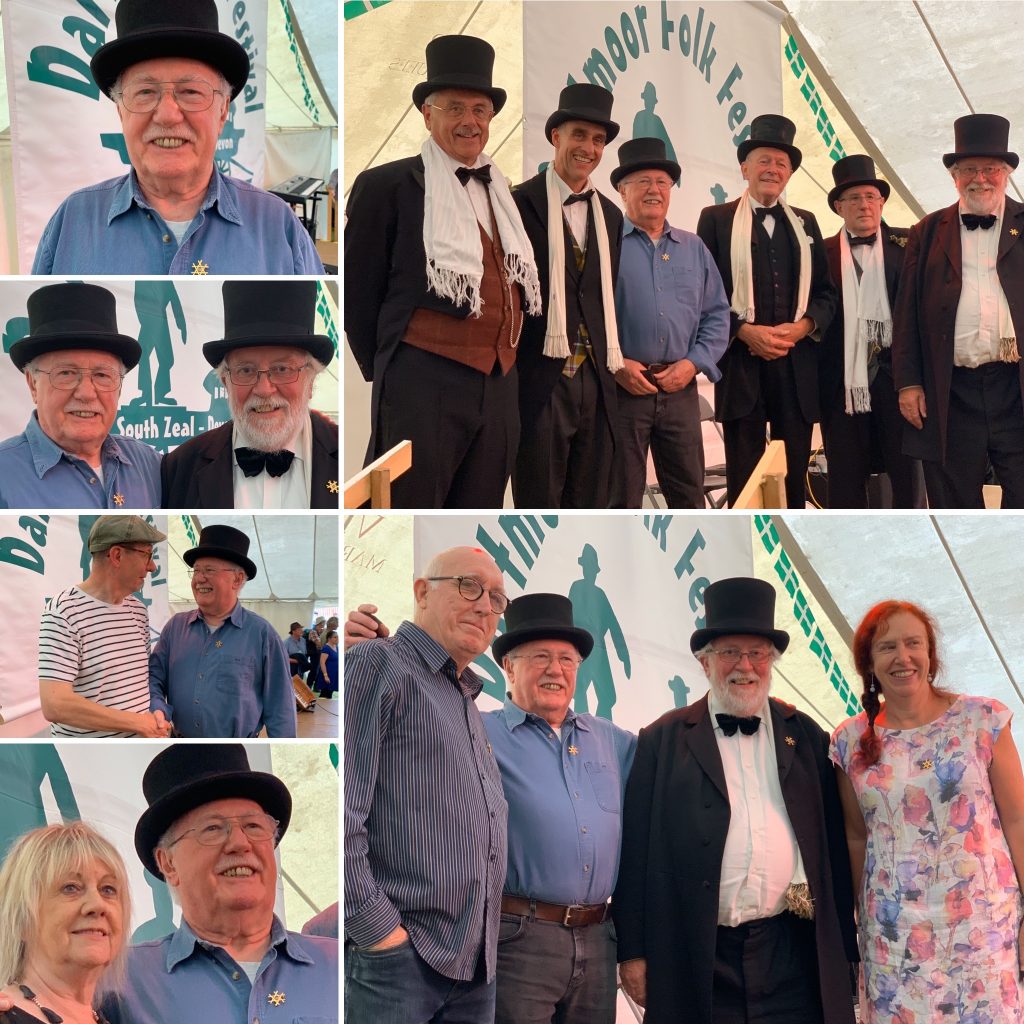 Congratulations to Vic Legg on his English Folk Dance & Song Society Gold Badge award!
Nominated by club secretary, Stephen Hunt and seconded by Pete Coe, Vic received his award from Eddie Upton at Dartmoor Folk Festival in August this year.
Vic and his fellow Bodmin Wassailers performed one of the Bodmin Wassail songs following Eddie Upton's citation for Vic and the pinning on of the Gold Badge. The full citation is here.
Vic was supported by members of Bodmin Folk Club, who hosted the festival folk club in St Mary's, South Zeal.