We thought you might like to know who is behind the running of Bodmin Folk Club. So … here we go….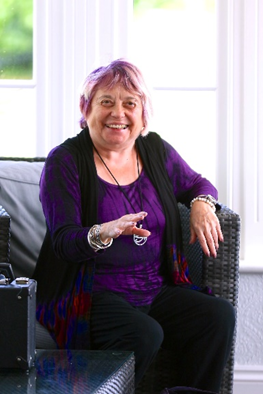 Moe Keast, Chair.  I'm a traditional singer and storyteller and have been a regular at Bodmin Folk Club almost since the first evening!  I did have a gap while bringing up my family but returned soon after and have been there ever since. I have been  a Bard of Gorsedh Kernow, Myrgh Cana Hengovek,  Daughter of Traditional Singing,  for 25 years and am very proud of my Cornish Heritage.  I have played many festivals including Sidmouth, Whitby and Lorient in Brittany and have appeared in all the Celtic Countries.  I won the Best Performance of a newly written song at the Pan Celtic Festival in Ireland when I represented Cornwall. I have recently started writing in the Cornish Dialect and was awarded the Gorsedh Awen Medal for 'It T'Aint All Poldark and Pasties' in the dialect class.  I founded Strong Words Storytelling Club in Bodmin, one of the first Storytelling Clubs in Cornwall.
Can't wait to see you at Bodmin Folk Club where you will be assured of a warm welcome.
Sylvia Watts Bodmin Folk Club secretary. Hi folks! Thanks for visiting our website.
I have been in the South West and going to Bodmin club for about 12 years now, but I have been on the folk scene for over 50, and ran Bracknell Folk Club for several years.
I have always sung in a choir or group so it was a natural progression to start singing on my own at a folk club, especially as I was given a copy of Seeds of Love. I can remember being so amazed that everyone knew all the words, sang all the choruses in harmony, all without bits of paper to hand! Now I do that too. I have written a few songs over the years, the first being Season Turns. At least I would know a chorus! I have collaborated with instrumentalists and other singers and currently in a five piece band. Since becoming the secretary at Bodmin I have booked the guests and carried out the usual sec duties. We all had to more or less start up a new club after lockdown but that's just a memory now.
Hope to see you in Bodmin some time.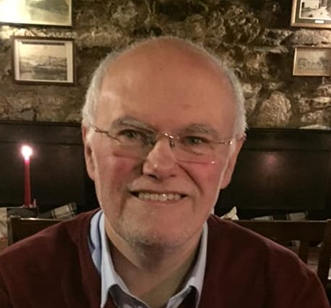 Paul Martyr is the treasurer of Bodmin Folk Club. That means I look after the money and pay our guests and the bills! For many years I worked in the print industry and more recently for St Austell Tourist Information. I love real ale and am seen regularly at folk festivals throughout the UK.  I am involved with many local societies including the St Austell Bowls Club, the Old Cornwall Society and the Rescorla Centre. I have recently retired from work and become a grandfather. I also support Ipswich Town……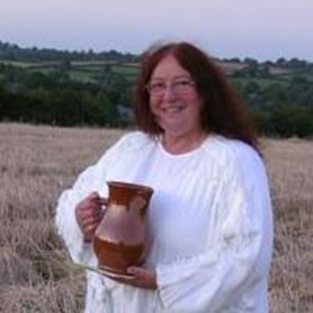 Kathy Wallis, Accommodation Secretary. As the title implies, I'm responsible for feeding and housing our guests!!! I have a 16th century Dower house on Bodmin Moor so plenty of room and am happy to fit in with anyone's dietary requirements. [My gluten free drop scones and chocolate brownies are legendary!!] I am a Bard of Gorsedh Kernow, Gwithyades Hengovlow, meaning Keeper of Traditions, a singer and storyteller. I was awarded the Awen Medal for Community for keeping traditions alive during lockdown, by Gorsedh Kernow. Like the others, I have played at clubs and festivals across the UK, in USA and Canada, played and recorded on my own and with others, written and performed Story and Song Cycles, including Spirit in the Storm, the true story of Joan Wytte, Hedd Wynn the true story of the Welsh poet Ellis Evans, Pisky Led, the story of Anne Jeffries, Across the Ocean, the story of the Pilgrim Fathers and My Boat Carried Me Home, the true story of Sarah Stone, published books, academic papers and for many years presented and led workshops both in UK and USA on culture and traditions. When I'm not doing that, I am a volunteer cat cuddler at the local cat rescue centre.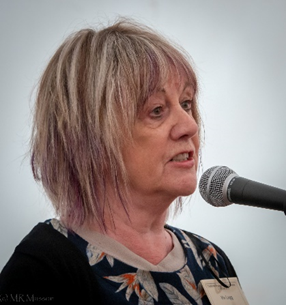 Viv Legg.  Committee member.  I am a traditional folk singer, mainly of songs handed down through my family of Roma Travellers from in and around Devon and Cornwall. I was born into one of the best known West Country travelling families, the Orchards, who are known as holders of one of the West country's strongest family singing traditions, and many of my relatives sang including two aunties Charlotte and Betsy Renals,  as well as my mother,  Sophie Legg. My brother, Vic Legg, is also a well-known singer.   Like others on the committee, I have been a guest in many clubs and festivals throughout the country.   I recently recorded a CD of songs from Roma Traveller life, 'Jauling the Green Tober', with Thomas McCarthy as well as 'Romany Roots' [Veteran Records] on my own.